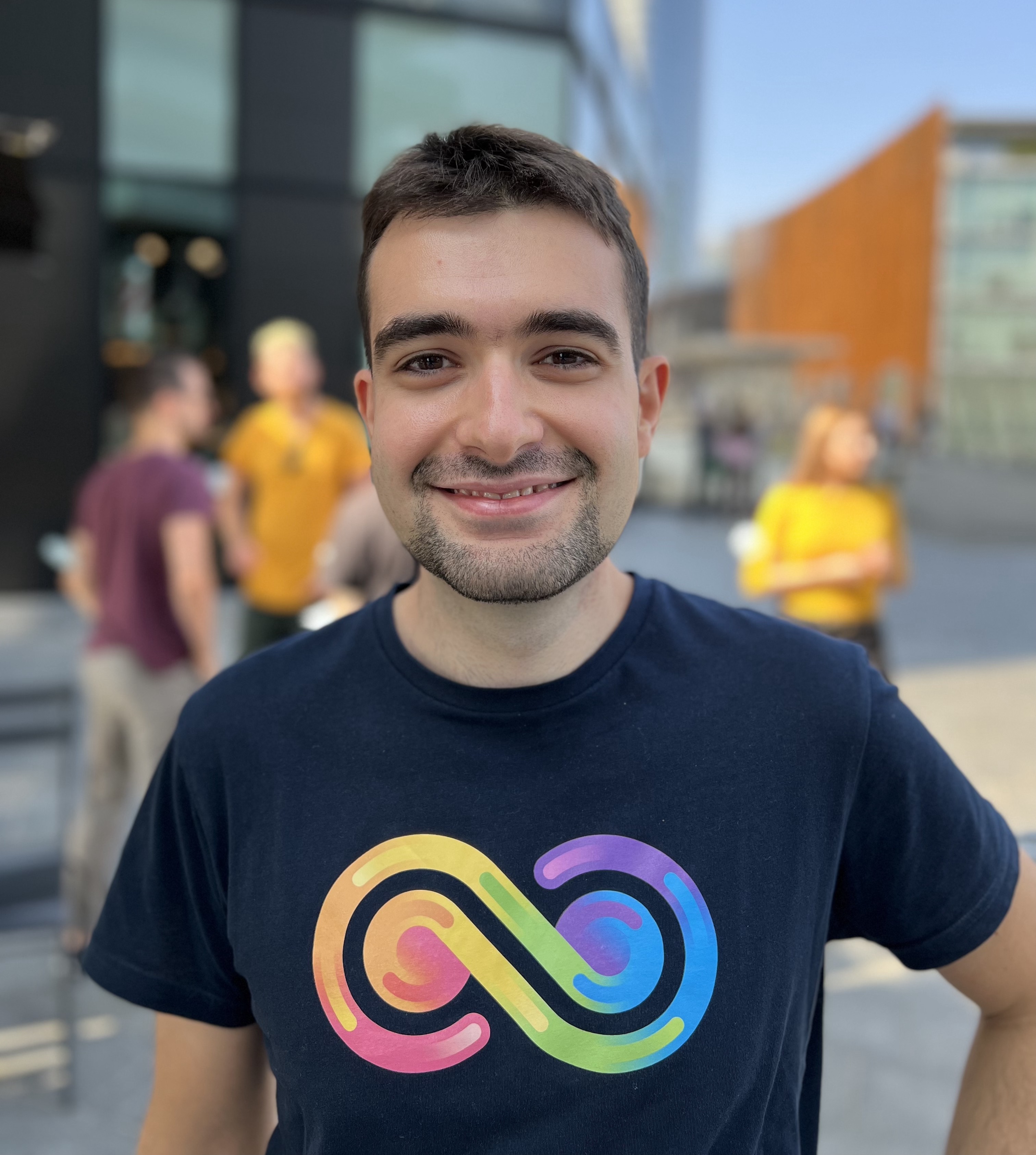 Hi, I'm Pietro.
I'm a software engineer from Milan, Italy.
My passions:
I currently work for Bending Spoons.
Open knowledge
I recognize the immense contribution that open, free knowledge has given to the world.
In the past I've been an active Wikipedia contributor under the username of Pietrodn; from 2006 to 2009, I've been an administrator of the Italian Wikipedia.
I developed three tools to help Wikimedians work more efficiently on their projects:
Section Links analyzes all the links incoming from or arriving to a specific page and shows those pointing to non-existing sections.
Intersect Contribs intersects the contribution history of two users on a Wikimedia project to find which pages have been edited by both of them. It's useful to discover sockpuppets, double votes and false accounts.
itwikinews-rss is a tool that automatically generates a RSS feed for the Italian version of Wikinews, Wikinotizie.
I'm a member of Wikimedia Italia, the Italian branch of the Wikimedia Foundation. Please consider giving your 5x1000, or donating, to Wikimedia Italia.
Open source
Here's a list of free and open source projects I have contributed to:
Work
Bending Spoons (2019 – present)

Software Engineering Lead of the Algorithmic Trading team.
Developing data acquisition, data processing, and live trading systems on cryptocurrencies.
P.S.: we are a very desirable place to work for. And we're hiring!
FLYToons (2017 — 2019)

Designing, implementing and deploying the distributed software components enabling the control of autonomous drone fleets. In particular, I worked on:
remote drone control using the MAVLink protocol (Python);
3D modeling of drone trajectories and lights (Blender, Python);
automated configuration management of the drone fleet (Ansible);
system administration on embedded Linux platform (Raspbian and Armbian OS);
test flights and data analysis;
tuning, configuring and fixing the open-source PX4 flight firmware;
setup and maintenance of the VCS and CI infrastructure.
Education
Politecnico di Milano
2015-2017: M.Sc. in Computer Science and Engineering (110/110, cum laude)
2012-2015: B.Sc. in Computer Science and Engineering (110/110, cum laude)
High School
2007-2012: Liceo Scientifico "Albert Einstein" di Milano (100/100)
Publications